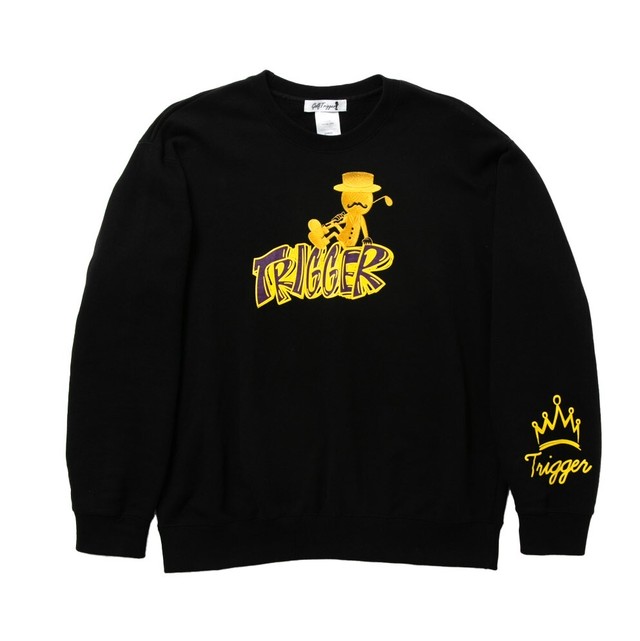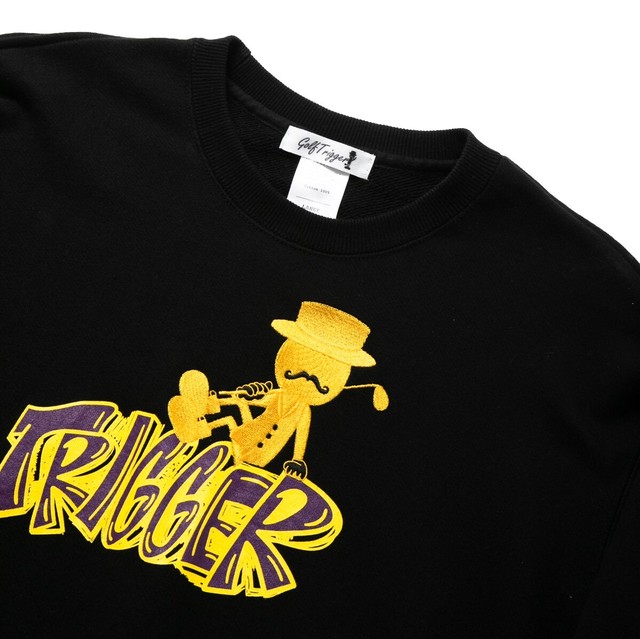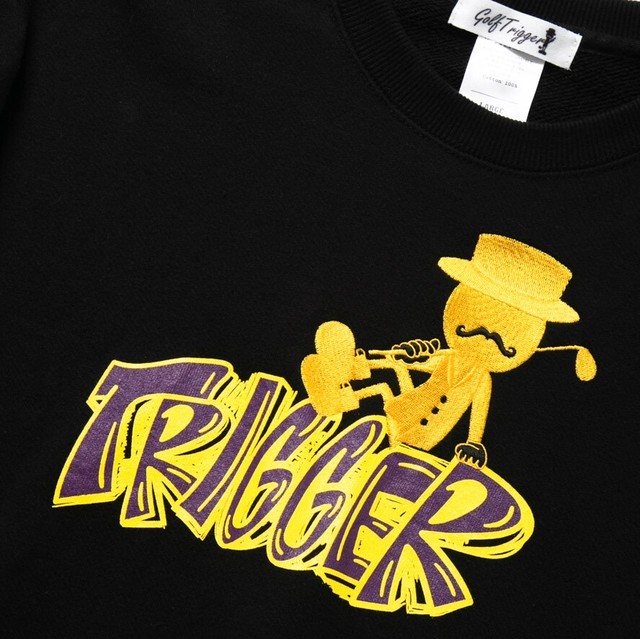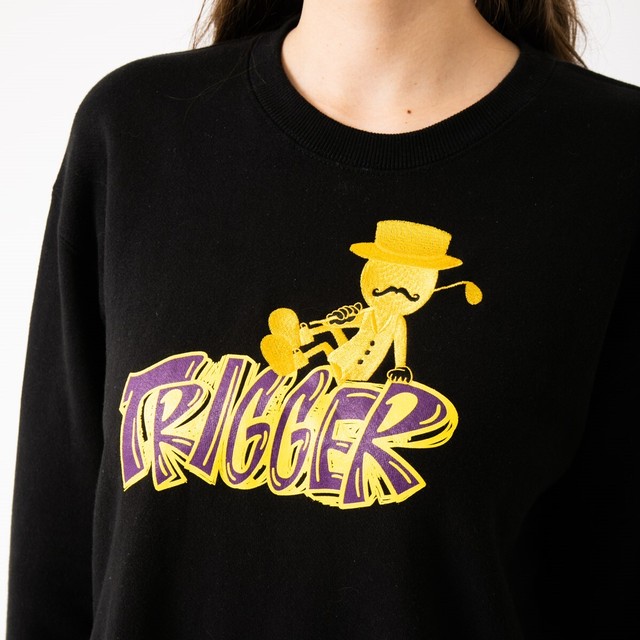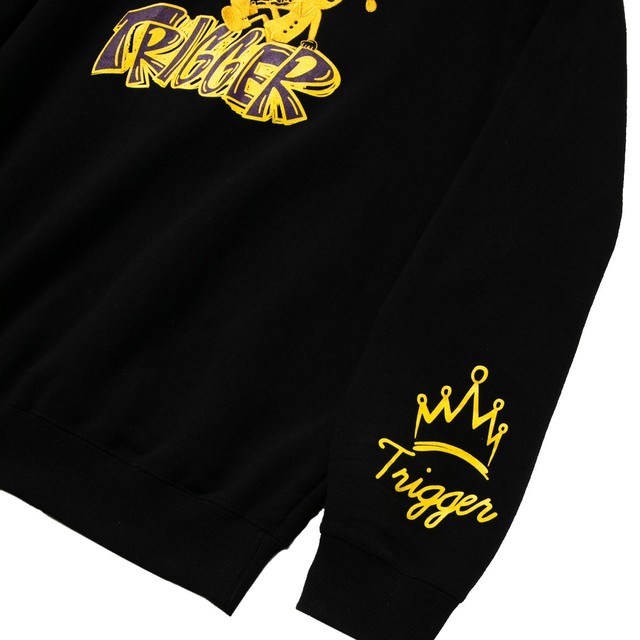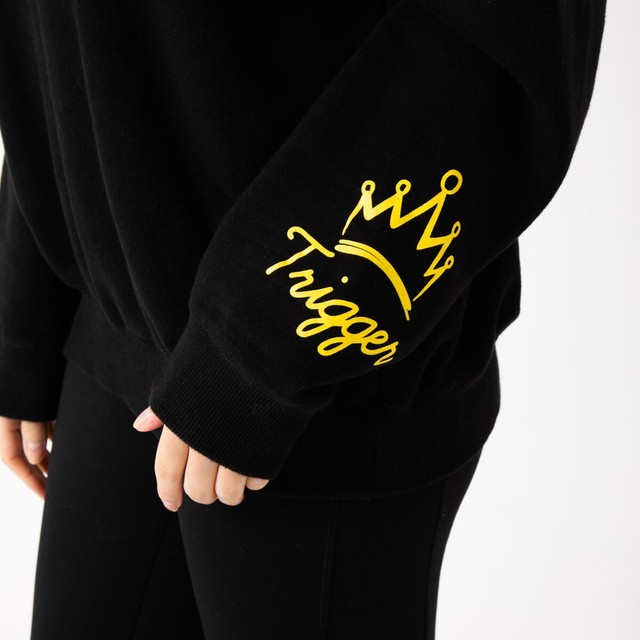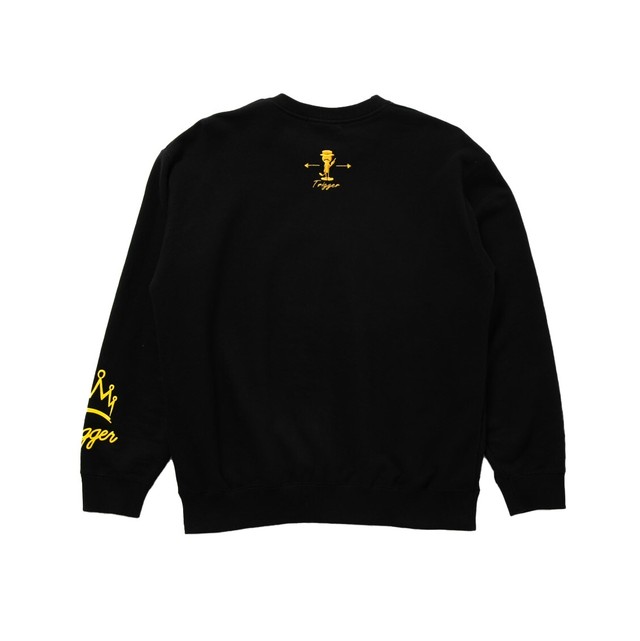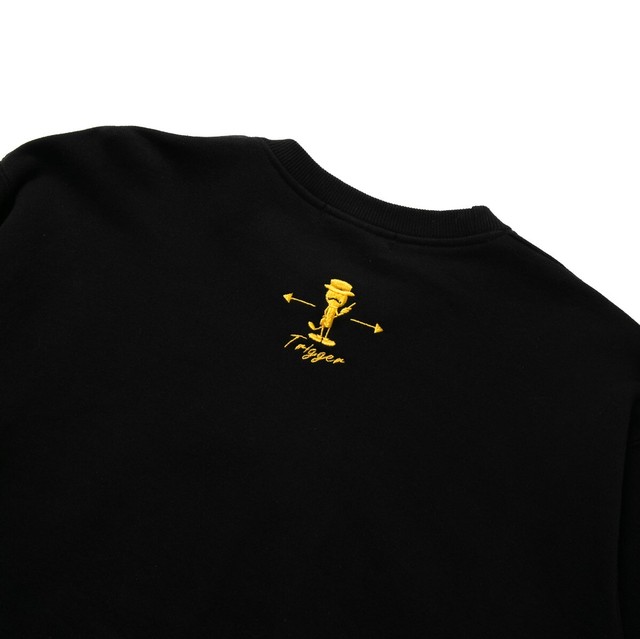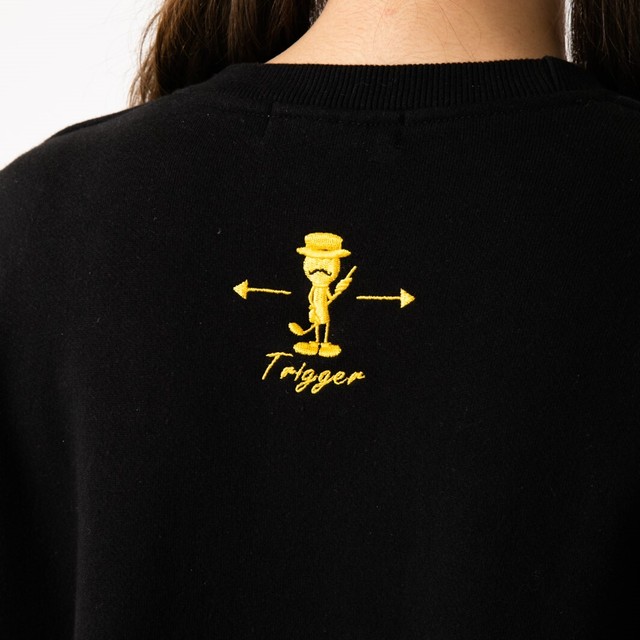 GOLF TRIGGER ゴルフトリガー ペイントロゴスウェット PAINT LOGO SWEAT Black
Japan domestic shipping fees for purchases over ¥15,000 will be free.
Shipping fee is not included. More information.
Size S/M/L/XL/XXL
Color : BLACK
10.0 oz material:100% cotton
10.0オンス裏毛(綿100%)

10.0オンスの厚手生地のペイントロゴトレーナ
BLACKでシックなコーデの主役に。
秋冬シーズンに使えます。
真ん中にTRIGGERのペイント文字&TRIGGERのキャラクターロゴがアクセント。
バックの襟下にはGolf Triggerのオリジナルロゴ刺繡。
左袖にペイントアートクラウンのプリント。
厚手生地で高級感もあり、かっこかわいくお洒落感のある見た目。
ポロシャツやオーバーサイズのシャツでお洒落を楽しめます。

This sweatshirt for Fall/Winter with thick fabric and painted logo on it.
The TRIGGER logo and TRIGGER character are accented in the middle.
Golf Trigger's original logo embroidery under the back collar.
Paint art crown print on the left sleeve.
The thick fabric gives it high class, and it makes you cool and stylish.
You can enjoy layered fashion with a polo shirt, an oversized shirt.
Reviews

(7)

Shipping method / fee

Payment method