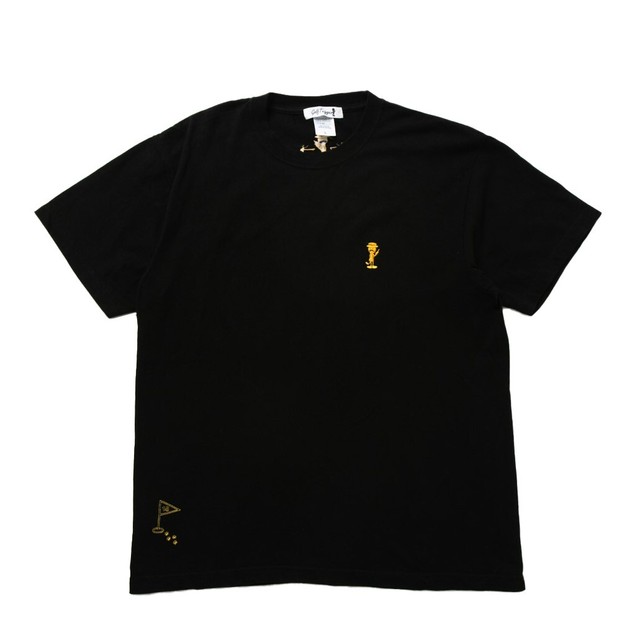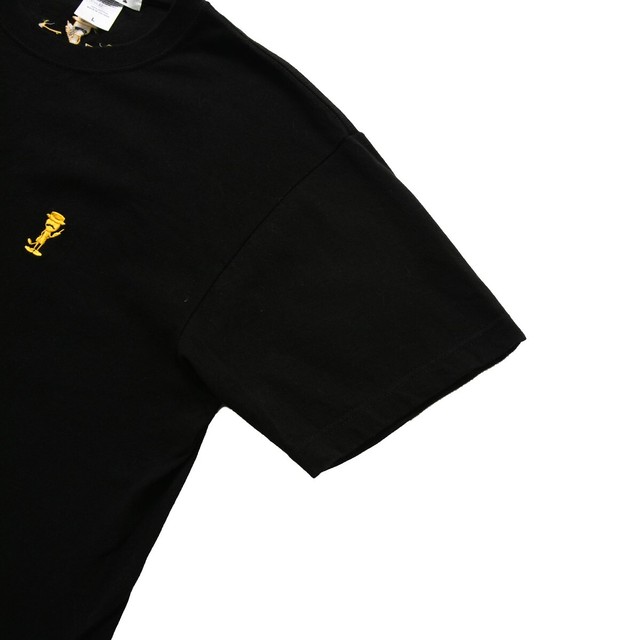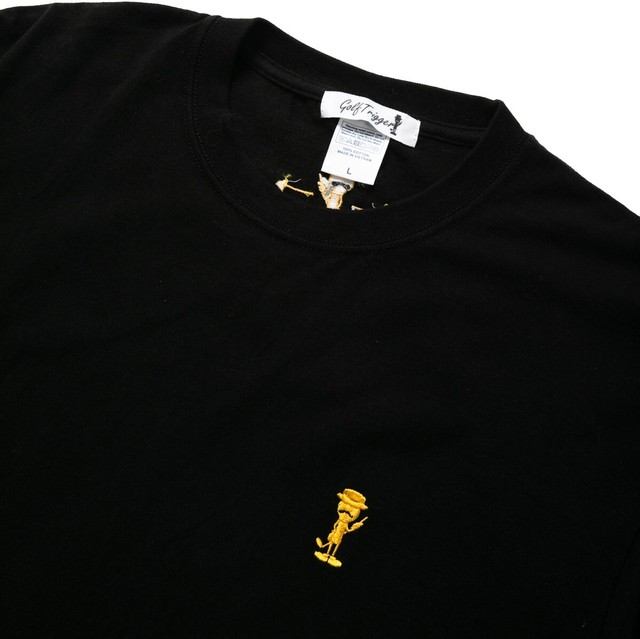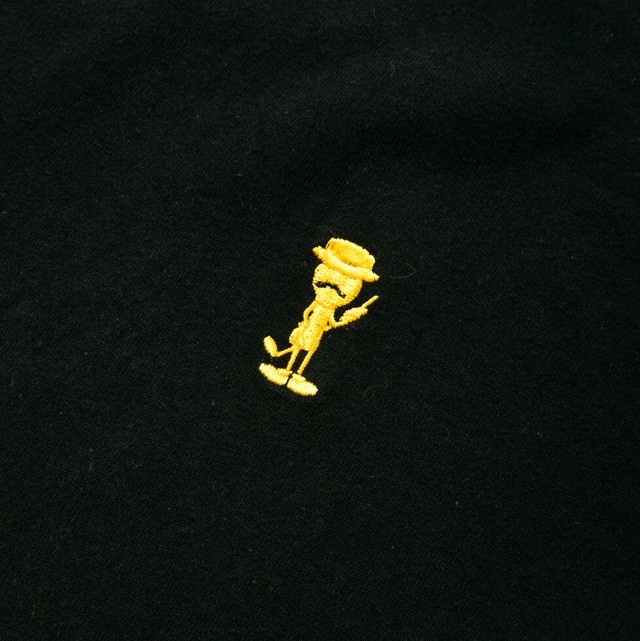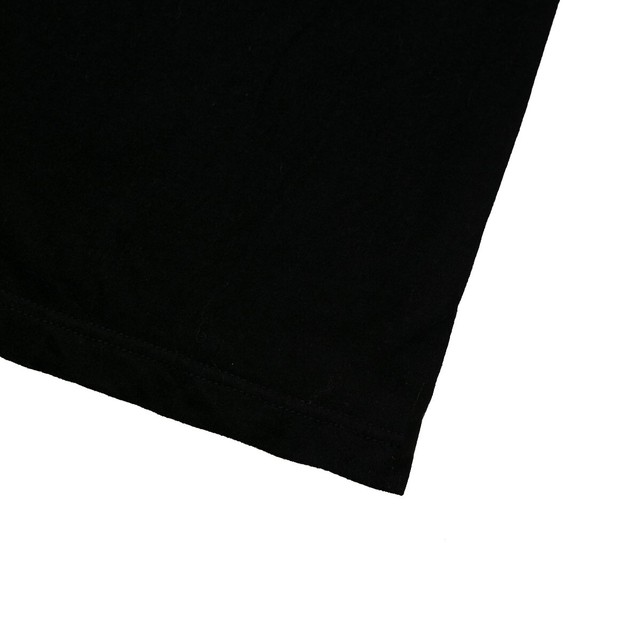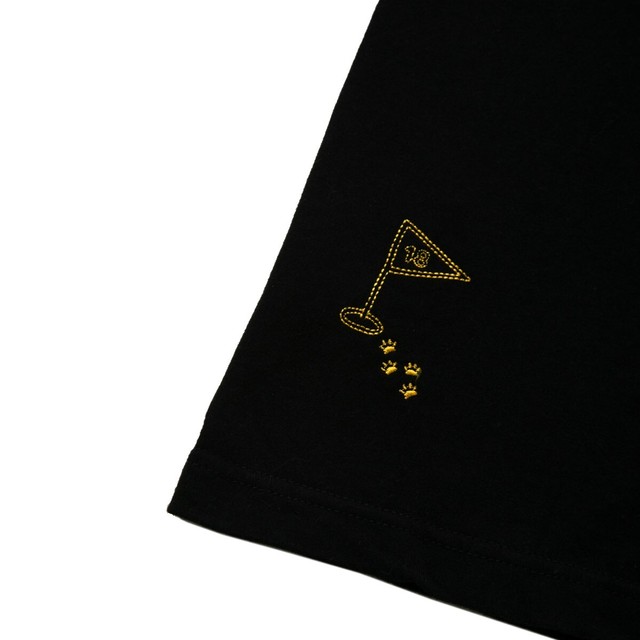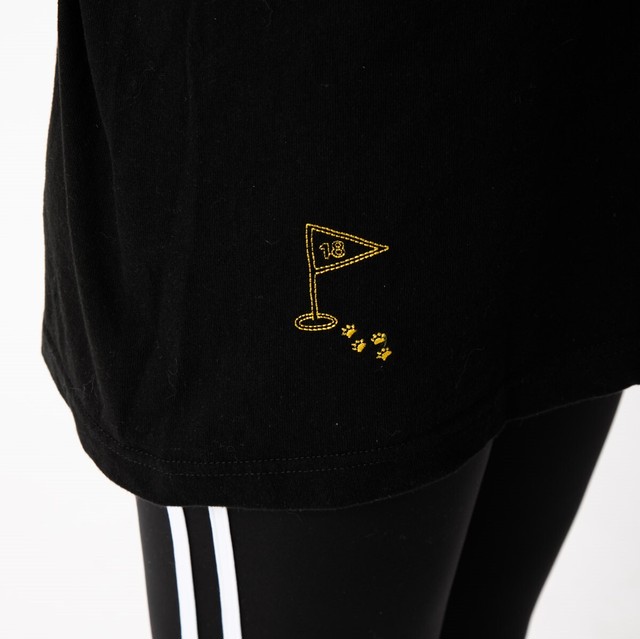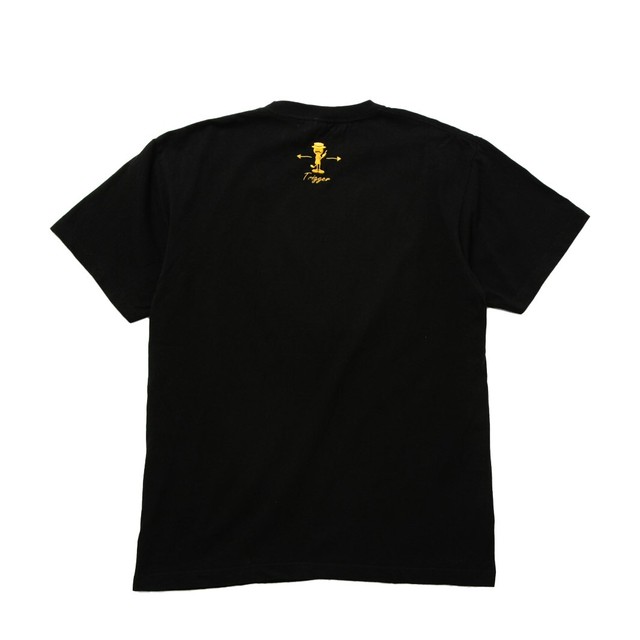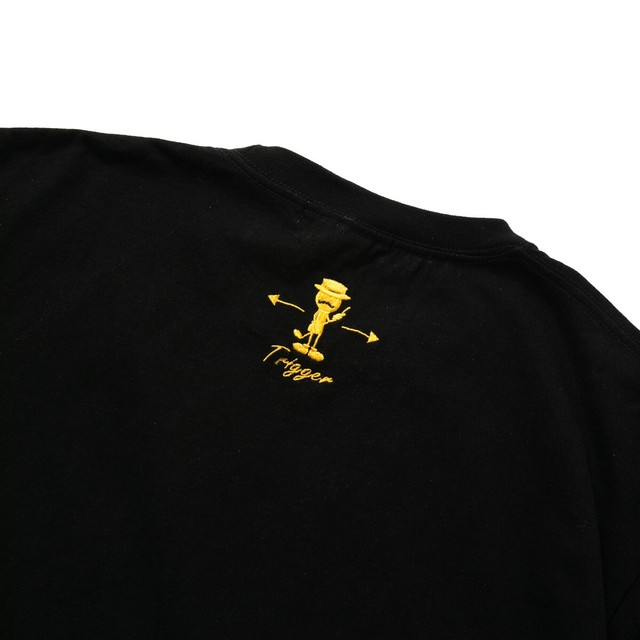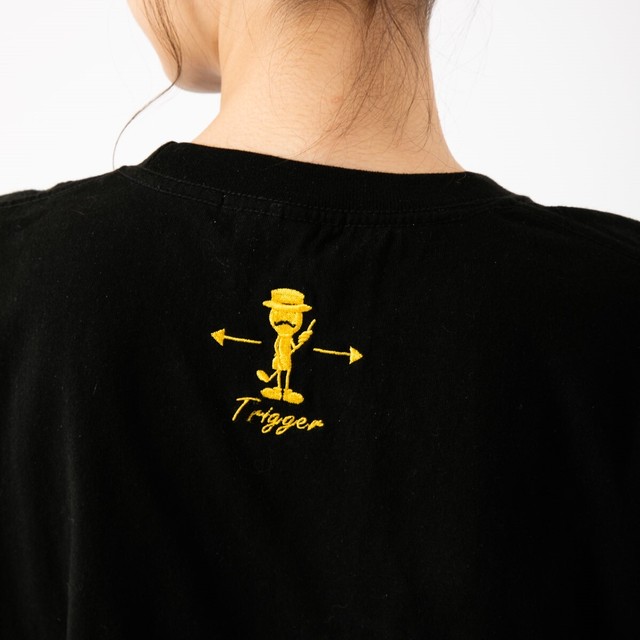 GOLF TRIGGER ゴルフトリガー ロゴTシャツ LOGO T-SHIRT
Japan domestic shipping fees for purchases over ¥15,000 will be free.
Shipping fee is not included. More information.
Sex:Unisex
Size:XS/S/M/L/XL
Color : Black&Yellow
Material:Cotton 80% polyester 20%

左胸にGolf Triggerのロゴ刺繡。
右裾にはピンとある動物の足跡。
襟下のバックにGolf Triggerのロゴ刺繡。
一枚で着ても重ね着してもかっこかわいくお洒落感のある見た目。
このTシャツは上質なアメリカ綿を使用しています。
刺繡のカラーは全てゴールドになります。
洗濯を繰り返すことによりサラっとした着心地とドライな風合いをお楽しみいただけます。
7.4オンスという超ヘビーウェイトなのでしっかりとした厚めの高級感があります。
リブの縫製はハードな仕様にも耐える2本針仕様になっています。

Golf Trigger logo embroidery on the left chest.
Animal footprints with a pin on the right hem.
Golf Trigger logo embroidery under the collar.
It looks cute and stylish whether you wear it as a single piece or layer it.
This T-shirt is made from fine American cotton.
The color of the embroidery is all yellow.
The stitch of the embroidery may itchy, so if you need please wear your underwear in layer.
The more you wash, the texture of dry and smooth comes out.
As it is 6.2 oz, it has a thick and luxury.
The ribs are double stitched.
Reviews

(7)

Shipping method / fee

Payment method